"The target date and budget of $121,889,390 are reasonable considering the size, type, complexity and location of the project."
*Turner Townsend is an independent, internationally recognized quantity survey firm with more than 75 years of experience.
The new Cassellholme will be paid for over 25 years, just like a mortgage on a home, and both the Province and municipalities will contribute yearly to pay off the loan. This means municipalities can budget reliably and prudently for their contributions just as they do for all priorities.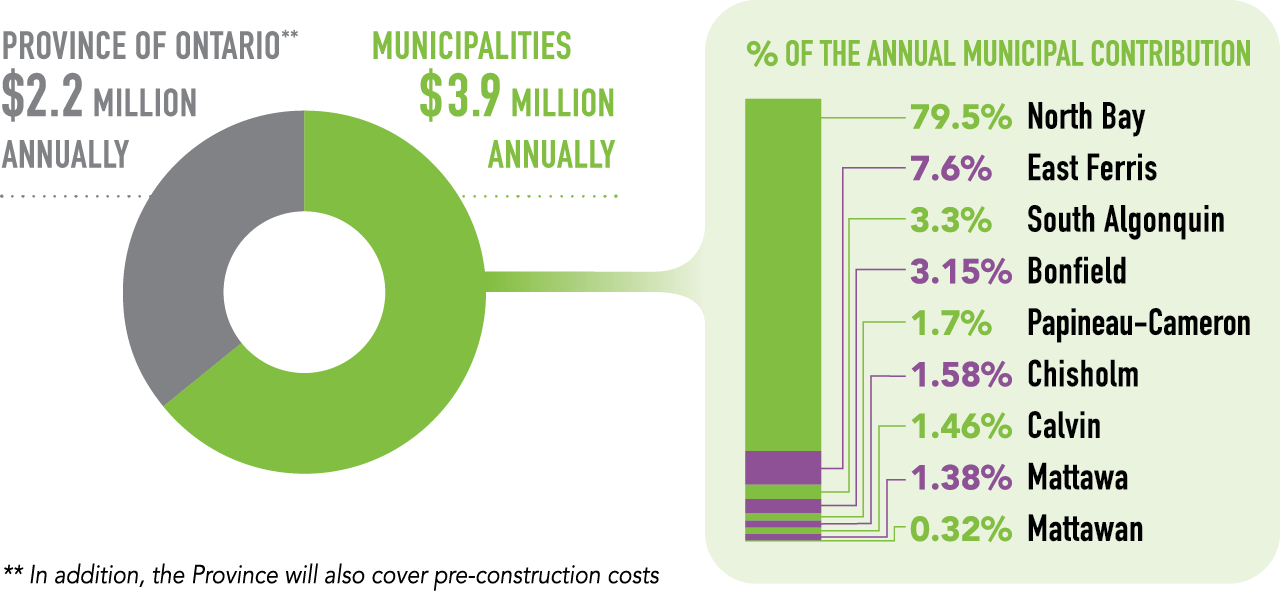 We have finalized designs, confirmed location, completed engineering, secured funding and provided partners with funding options,